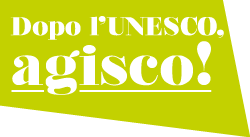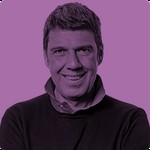 Expert in
Hospitality
Roberto Vaccà
Roberto Vaccà, Creative Director, consultant in communication strategies, professor of advertising techniques. Of Tuscan origin, Piedmontese by adoption.
A smile is the rarest commodity for those who live in the city. Even rarer than excellent wine and food which can be exported everywhere. Whoever decides to move searches first of all for a relationship. Have you ever thought about it? When you decide to go (or return) to Provence, Greece or South Africa, each of these places is thought of as if it were a person. A person with a depth, a poem, its own authenticity just like what you happen to find (or rediscover) in a friend. So the more a territory is experienced as a person of quality the more likely you are to meet other people of quality. That is why the atmosphere of hospitality is a strategic factor for success. That is why among the many excellences of these lands the excellence of the smile must also be cultivated. Just do as our hills do: always smiled. A Scottish proverb says that a smile costs less than electricity, and gives more light. Keeping a smile always on your lips is good for the soul. It is worth it.
Expert in
Gardening
Alessandra Aires
The architect Alessandra Aires designs landscapes, parks, gardens and squares, redevelopments of public areas and recovery of abandoned areas. As president of the AIAPP (Associazione Italiana Architettura del Paesaggio) (Italian Association of Landscape Architecture) of Piedmont and Valle d'Aosta, she is on the Organizing Committee of the World Congress of Landscape Architecture Turin 2016.
The best advice for those who love the countryside and the landscape? Curiosity! Look around to know what surrounds us, with an attentive and always inquisitive gaze. As a golden opportunity of discovering the 50th Italian site chosen by UNESCO to be included in its prestigious cultural heritage list? The award honours the territory and teaches us how a good landscape produces good products, if its development is truly sustainable and respectful of nature, history, architecture and the daily life of its inhabitants. The demonstration of how a good landscape is really a driving force for development. So let's allow ourselves to be carried away by the winding roads which pass through the vineyards of the most important wines of Piedmont and Italy, such as the prized nebbiolo vine, vitis vinifera, from which in purity are born Barolo, Barbaresco, Carema and Nebbiolo, culinary delights for the palate and for all the senses.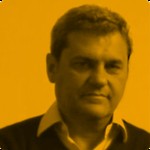 Expert in
Restoration and enhancement
Carlo Tosco
Historian of architecture and landscape, he is a professor at the Polytechnic of Turin and director of the Specialist School of architectural and landscape assets.
Development is an activity applied to cultural heritage with a view to promoting an asset and making it more accessible to the general public. All development operations should be carried out as an integrated project, where the various components of the asset (its territorial location, specific features, symbolic meanings, tactile substance and rapport with the landscape) are considered jointly to arrive more easily at its correct use. The most innovative projects therefore are not limited to a timely safeguard operation but aim to strengthen the communicative skills of the asset in order to initiate a virtuous dialogue between the values lodged in the material object and the local community which preserves and promotes its heritage.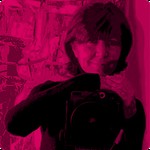 Expert in
Arts sector
Bruna Biamino
Bruna Biamino was born in Turin, where she lives and works. She is a professional photographer in the field of architecture and industrial photography. For many years she has been researching on the urban landscape. Her photographs are kept in many museums and foundations in Europe and in the United States.
In each of the towns of Langhe Roero and Monferrato there are unexpectedly beautiful places, from the nave of the parish church to the entrance of the castle, a panoramic viewpoint, a private garden, a trail in the vineyards or in the woods, an ancient tree, a statue or an old fresco on a votive pylon. Search, discover or rediscover the small (and great) beautiful things that surround us and then passing them on is in itself an artistic act aimed at community. Create small events to enhance what exists, and invent new reasons for bringing people to a place and the story that it tells. Design thematic exhibitions that add value to the places and that rotate around the artistic and landscape heritage.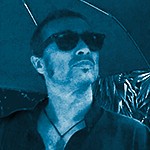 Expert in
Environmental cleaning
Luca Morino
Luca Morino was born in Torino where he graduated in Geological Sciences.