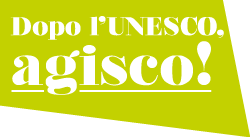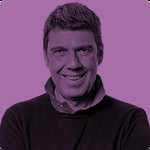 Expert in
Hospitality
Roberto Vaccà
Roberto Vaccà, Creative Director, consultant in communication strategies, professor of advertising techniques. Of Tuscan origin, Piedmontese by adoption.
Maybe it is shyness, or the proverbial Piedmontese discretion that often prevents breaking the ice with the foreign traveler who, in addition to a good bottle, wants to take home a smile. The problem is that now he is no longer content with a smile. Now in the UNESCO territories he feels so at ease that he wants to chat. Of course, a couple of words can be exchanged with anyone, but one thing is to make the other person extract them from you like a pulled tooth, and another is to let them come from your heart: offering an information, suggesting a route, unexpectedly indicating something useful or special. Sometimes a word is enough to stimulate curiosity and make the travel experience more engaging. It is not storytelling, it is much more. It is that spirit that grows only in those who believe in themselves, in their abilities, in their beauties. The more we want to share them, the more we enjoy showing them with pride, narrating their origins and peculiarities. Every word is a small gift: it does not cost anything, it instils warmth, helps selling and makes our guests wanting to go return where they have had a good time. Also for the pure pleasure of chatting with the locals.
A smile is the rarest commodity for those who live in the city. Even rarer than excellent wine and food which can be exported everywhere. Whoever decides to move searches first of all for a relationship. Have you ever thought about it? When you decide to go (or return) to Provence, Greece or South Africa, each of these places is thought of as if it were a person. A person with a depth, a poem, its own authenticity just like what you happen to find (or rediscover) in a friend. So the more a territory is experienced as a person of quality the more likely you are to meet other people of quality. That is why the atmosphere of hospitality is a strategic factor for success. That is why among the many excellences of these lands the excellence of the smile must also be cultivated. Just do as our hills do: always smiled. A Scottish proverb says that a smile costs less than electricity, and gives more light. Keeping a smile always on your lips is good for the soul. It is worth it.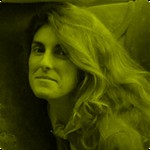 Expert in
Gardening
Alessandra Aires
The architect Alessandra Aires designs landscapes, parks, gardens and squares, redevelopments of public areas and recovery of abandoned areas. As president of the AIAPP (Associazione Italiana Architettura del Paesaggio) (Italian Association of Landscape Architecture) of Piedmont and Valle d'Aosta, she is on the Organizing Committee of the World Congress of Landscape Architecture Turin 2016.
We have a lot of ideas for our landscape! UNESCO means paying attention, protection, sustainable development, health, beauty, past and future history. There are many ingredients skilfully mixed together to make our lives better. How do we collect all these ideas? Looking at the World! When we set off to tour the world, we collect the most beautiful ideas and the most beautiful plants. Since the beginning, plants and people have travelled. Experience enriches us and opens our minds to learning and growing. Flashes of contemporary light in an ancient landscape, why not? The most important is working out how to put these ideas into practice, overtaking the previous model. Where there was once asphalt, there is now greenery; where there was once closure, there are now welcoming smiles; where it was once grey, there is now colour; where there was once a car park, there is now a meeting place to chat. Simply put, we are "copying" the most beautiful ideas from every corner of the Earth to help our own landscape shine with new meanings: shining bright like a lightbulb!
The best advice for those who love the countryside and the landscape? Curiosity! Look around to know what surrounds us, with an attentive and always inquisitive gaze. As a golden opportunity of discovering the 50th Italian site chosen by UNESCO to be included in its prestigious cultural heritage list? The award honours the territory and teaches us how a good landscape produces good products, if its development is truly sustainable and respectful of nature, history, architecture and the daily life of its inhabitants. The demonstration of how a good landscape is really a driving force for development. So let's allow ourselves to be carried away by the winding roads which pass through the vineyards of the most important wines of Piedmont and Italy, such as the prized nebbiolo vine, vitis vinifera, from which in purity are born Barolo, Barbaresco, Carema and Nebbiolo, culinary delights for the palate and for all the senses.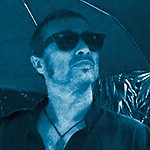 Expert in
Environmental cleaning
Luca Morino
Luca Morino was born in Turin, where he has graduated in Geological Sciences. He is a composer, musician and writer. He has produced an extensive discography with both the Mau Mau group and as a soloist. He has published journalistic reportages and the book Mistic Turistic, food, travel and mirages for Mondadori and collaborates with La Stampa, Radio 3 Rai and Rete Due/Radio Svizzera Italiana.
I was always struck by the fact that at a certain point in the political history of our country, in addition to environmentalist movements, we saw the birth of a real party, the so-called "Greens", and the same happened throughout Europe. However, shouldn't the protection of the environment, of the territory, of "clean" energy resources be a priority for every self-respecting political party? All of them should have among their fundamental goals the conservation and care of a common resource, the one in which all of us live. This Earth. Apparently, that is not the case. Therefore, I welcome all ideas that promote environmental cleanliness, a topic that I interpret in this way: trying to improve the conditions of a given area, "clean it up" in the true sense of the word but, primarily, try to change a lifestyle based on the troublesome equation "what belongs to everyone does not belong to anyone". Sorry, but it really belongs to everyone. Once we will understand that we must pollute less, maybe one day (certainly, not today) there will be a lot less to clean up. The great Eduardo Galeano has written: "An utopia is like the horizon: if I walk two steps, it moves two steps away. I walk ten steps, and it walks ten steps away. The horizon is unattainable. So what is the purpose of the utopia? To make you keep walking".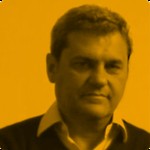 Expert in
Restoration and enhancement
Carlo Tosco
Historian of architecture and landscape, he is a professor at the Polytechnic of Turin and director of the Specialist School of architectural and landscape assets.
Development is an activity applied to cultural heritage with a view to promoting an asset and making it more accessible to the general public. All development operations should be carried out as an integrated project, where the various components of the asset (its territorial location, specific features, symbolic meanings, tactile substance and rapport with the landscape) are considered jointly to arrive more easily at its correct use. The most innovative projects therefore are not limited to a timely safeguard operation but aim to strengthen the communicative skills of the asset in order to initiate a virtuous dialogue between the values lodged in the material object and the local community which preserves and promotes its heritage.
The most recent guidelines support the participation of citizens as an indispensable contribution to the enhancement of our heritage. Internationally, the Faro Convention of the Council of Europe (2005) has focused on the active role of communities in safeguarding and promoting local cultures. Projects that offer concrete tools to encourage and increase community involvement are therefore in line with the most up-to-date European policies on cultural heritage.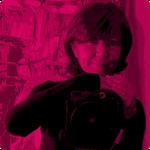 Expert in
Arts sector
Bruna Biamino
Bruna Biamino was born in Turin, where she lives and works. She is a professional photographer in the field of architecture and industrial photography. For many years she has been researching on the urban landscape. Her photographs are kept in many museums and foundations in Europe and in the United States.
What are the most valuable artistic projects today? The history of contemporary art teaches us that the artistic projects that have more value today are those that are able to narrate, to communicate, the places in which we live. How do we live in those places, what are their strengths and weaknesses, what story can we weave around them, and what atmosphere do we intend to transmit to those who do not know them, who only have a superficial idea based on stereotypes? And again, what language do we intend to use to talk about them to more people? Every artistic project that goes in this direction has also an intrinsic value, that of clarifying to ourselves what is the story that we consider worthwhile to narrate.
In each of the towns of Langhe Roero and Monferrato there are unexpectedly beautiful places, from the nave of the parish church to the entrance of the castle, a panoramic viewpoint, a private garden, a trail in the vineyards or in the woods, an ancient tree, a statue or an old fresco on a votive pylon. Search, discover or rediscover the small (and great) beautiful things that surround us and then passing them on is in itself an artistic act aimed at community. Create small events to enhance what exists, and invent new reasons for bringing people to a place and the story that it tells. Design thematic exhibitions that add value to the places and that rotate around the artistic and landscape heritage.